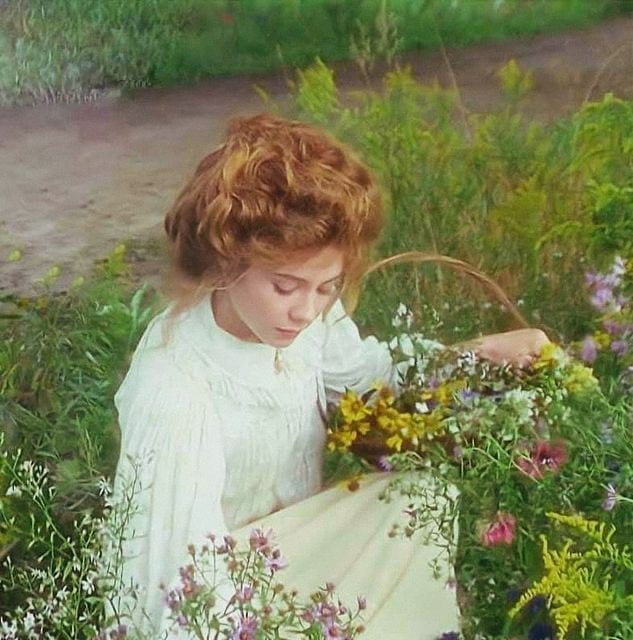 For a very long time, me and my mother have absolutely adored Anne of Green Gables (and the Netflix adaptation, Anne With An E). Between Anne's fierce personality, and the amazing outfits the characters wear, it's a family favorite to say the least. One of the things I love the most about Anne of Green Gables is how many beautiful and meaningful quotes are packed into the books. So for your reading pleasure, I have included my favorite quotes from Anne, and why I love them so much.
"I'm so glad I live in a world where there are Octobers" ☾ With the change of seasons, this quote has been reoccurring in my mind and completely accurate to how I feel about this time of year! Another season of getting to step on crunchy leaves and wear big sweaters. Hooray!
"Kindred spirits are not so scarce as I used to think. It's splendid to find out there are so many of them in the world." ☾ Finding kindred spirits that you immediately click with is such a wonderful feeling, and I think joining groups, or finding friends is so well summed up by this quote.
"My life is a perfect graveyard of buried hopes."   ☾   I absolutely ADORE how dramatic Anne can be- and if anything upsets her she has no hesitation in acting absolutely getting into her feels, and letting everyone on the premises know about it.
"Dear old world', she murmured, 'you are very lovely, and I am glad to be alive in you."   ☾   Have you ever just sat and appreciated everything around you? This. This quote is exactly that feeling.
"People laugh at me because I use big words. But if you have big ideas, you have to use big words to express them, haven't you?"   ☾   So true Anne. That's all I have to say. What an icon.
"It is ever so much easier to be good if your clothes are fashionable."   ☾   As someone who loves fashion and can be a complete hoarder when it comes to clothing- she is absolutely correct.
"It's nicer to think dear, pretty thoughts and keep them in one's heart, like treasures. I don't like to have them laughed at or wondered over."   ☾   Those who know me are aware that I am incredibly expressive, but in the last few years I have found the good in keeping little things all to myself.
"All things great are wound up with all things little."   ☾   All I can think of is the Shakespeare quote, "though she be little, she is fierce".
"All I want is a dress with puffy sleeves."   ☾   And thus, we have found the root of my obsession with puffed sleeves (that and the fact that they're the easiest to make- but I'll blame it on this).
While Anne may be a more outdated character, she is someone who I hold near and dear to my heart, and I believe that if I knew her, we would be kindred spirits.
(All quotes by Lucy Maud Montgomery)