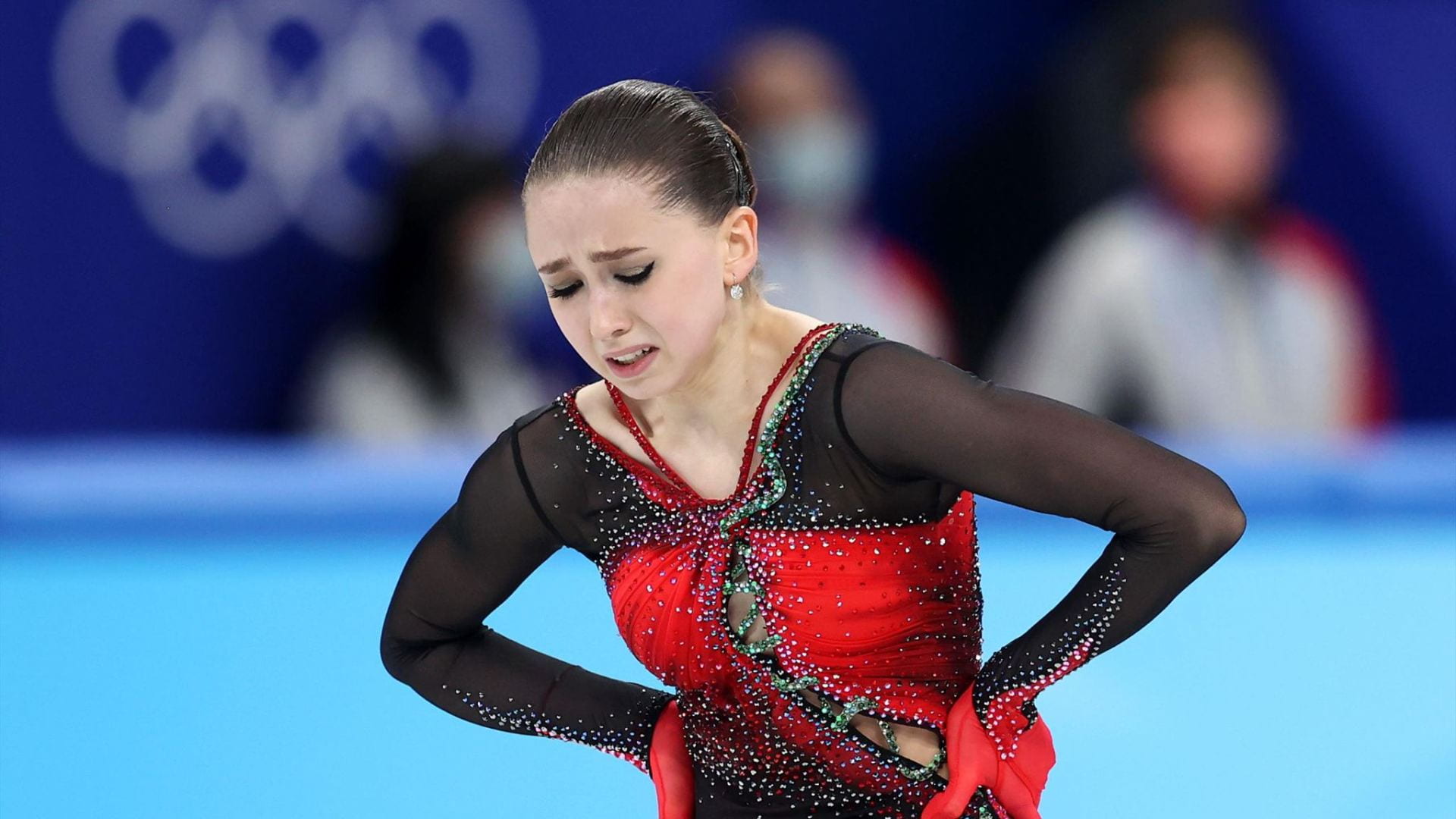 There's no doubt this event was surrounded by drama and tears, but what actually went down? 
Let's start before the Olympic Games even began. Advancements made by Russian figure skaters have changed the face of the sport forever. The women's "quad revolution" began when young Russian women started landing the extremely difficult jumps in competition, putting them head and shoulders above the U.S. women. Names like Yulia Lipnitskaya, Alina Zagitova, and Evgenia Medvedeva (all coached by Eteri Tutberidze) became widely recognized as they each won numerous international titles. Now, most of them have retired from competitions and a new generation of young figure skaters dominate the world stage. 
Also under the training of Eteri Tutberidze, Alexandra "Sascha" Trusova, Anna Shcherbakova, and Kamila Valieva made their way to Beijing for the Olympics after placing well at the Russian nationals and the European Championships. Then, just days before the women's free-skate competition, everything changed. 
Word got out that 15-year-old Kamila Valieva, who got first place in the team event, tested positive for a banned substance back in December. The medal ceremony was postponed by the IOC as the Court of Arbitration for Sports decided if she could continue competing. As a minor, she is a "protected person", and it was decided that she would be allowed to compete. Valieva ended in first place after the women's short program, followed closely by her teammate Anna Shcherbakova. 
The controversy around the doping scandal continued for days as the women went into the freeskate event. Shcherbakova skated her routine perfectly and took first place. Trusova secured a second place spot after landing a world record of five quad jumps. Japan's Kaori Sakamoto also executed an impressive routine, earning the bronze medal. Valieva's performance included surprising stumbles and falls, moving her down to 4th place. 
Moments after stepping off the ice, Tutberidze (her coach) said, "Why did you let it go? Why did you stop fighting?". Both frustrated with their performances and results, Valieva and Trusova broke down in tears after the competition concluded. Trusova, upset that she finished second, claimed that she was "the only one" without a gold medal. Meanwhile, Shcherbakova, who had just won the gold medal, stood alone as the rest of the ROC team comforted her teammates. 
I hope to never see an event like this again. First of all, Valieva should not have been allowed to compete after testing positive for a banned substance. The decision only shows the history of Russian cheating and why there is an ROC in the first place. Anna Shcherbakova appeared as the saddest gold medalist ever, quietly sitting alone for several minutes. Trusova's meltdown was a display of pure unsportsmanlike conduct as she had to be convinced to even stand on the podium. However, none of them can be blamed. All of these girls face enormous pressures, as they have been exploited for results practically since they learned to walk. They endure terrible injuries, stress, eating disorders, and abuse, for what? So they can retire at 17? I hope Eteri Tutberidze's coaching is investigated and suspended. There must be an end to this cycle of abuse.