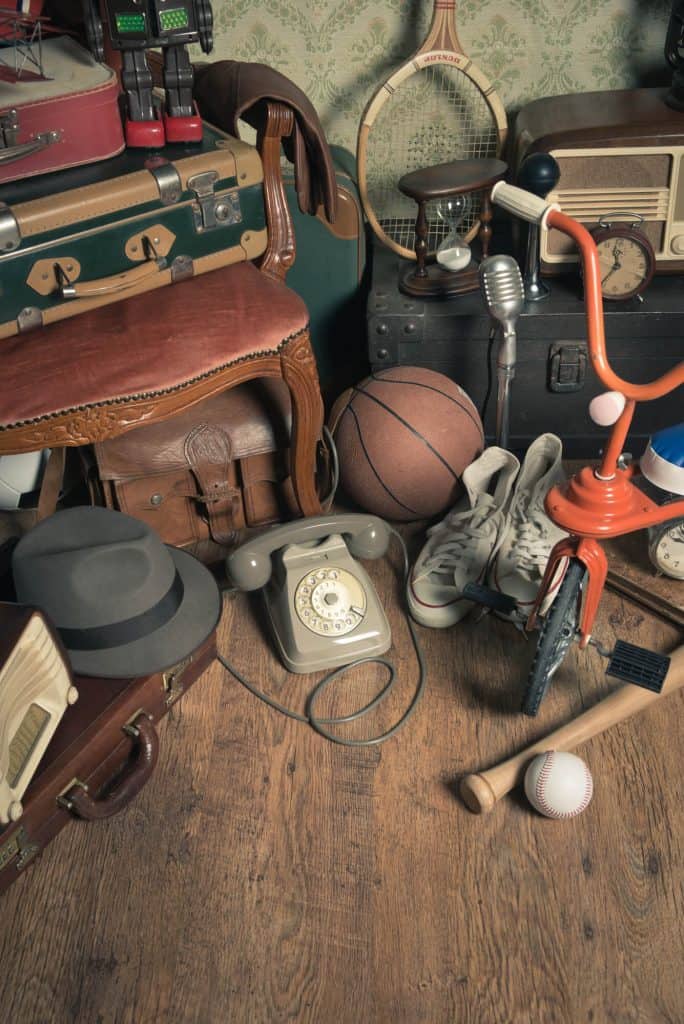 "I am a sentimental man," Joel Gray sings exuberantly from the Gershwin theater stage, which resides in the middle of the Broadway theater district. I feel every bit of his emotional attachment to Oz, being its wizard and all, when I look around the private, internalized space of my bedroom. Now, I'm not the main protagonist in one of Broadway's greatest musicals of all time, Wicked, but I do have a strong attachment to, well….things. By no means am I a hoarder, but I am, as Joel Gray says, a sentimental man.
If it's a text you sent me, I'm never going to delete it. If it's a song I added to my library when I was ten, it's always gonna have some space in my musical repertoire. Even if it's a note you passed me on the bus in middle school, it's going to travel with me to college.
The deeper layer, though, is that I save people and moments and feelings. I store them away in figurative pockets inside my mind and heart; When I feel sad or anxious to the point of disconnection, they remind me of the small things. Texts, songs, and notes themselves always matter to me because, well, I always find value in everything and everyone – no matter what or who it is or even what connection exists. When I read that text or note, listen to that song, or remember that moment we shared together it warms my heart with this sort of intrinsic happiness that makes the small things, experiences, or whatever, a part of me.
This feeling is no greater than when I'm in my room, surrounded by a hundred different 'objects' that feel so deeply intertwined with my identity. Each sticker on my mirror, each book on my shelves, each knick-knack or vacation souvenir hanging up – they all remind me of me and my life. I can't list all of them, that would take a very long time, considering the infinite layers I somehow find in each thing, but here are a few that will forever be especially important.
My '642 Things to Write About' book
Today, I'm not really sure where I got this book – maybe from Target. I just know that when my mom presented it to me I was instantly ignited with my innate desire to write. As a preteen, I spent a year filling every page of the book with prompts ranging from how I would commit the perfect murder to what meeting the one would look like. It was heaven then just as much as it's heaven now. When I sit in my bed now and flip through the pages I never fail to smile as I take in the wonders of my twelve-year-old mind, feeling both the appreciation of me then and knowing that it's still me now. It makes me giggle to myself when I see the way I purposefully changed my handwriting to seem more sophisticated and artistic. The stories are hers but they're mine and perhaps it's that duality that makes me love this book so much.
2. My pressed white roses
My sixteenth birthday fell in the middle of the COVID-19 pandemic – not the 'sweet sixteen' I had planned. While it was objectively disappointing, I truly don't look back on it with any sadness; I loved turning sixteen and I loved celebrating with the two people I was closest with. My favorite gift, though, was this bouquet of white roses my ex-boyfriend bought for me. Again, it really wasn't special, considering white roses aren't even my favorite flower, but what I made from it was and is special to me. I spent weeks after my birthday, once the majority of the roses had died, pressing the two I liked the most between the pages of my unused AP Biology textbook. It was a delicate process in which I spent lots of parchment paper, turning the flowers but most of all, waiting. When they were finally dried I framed them against a piece of burlap in a glass-backed frame with stressed white edges. The brownish white, bohemian-looking flowers sit on one of my bookshelves, and every time I look at them I remember not only that birthday but the relationships and memories attached.
3. My Pink Menchie's Spoon
Before I lived here, I lived in Nebraska, and before I lived there I lived in Utah with my mom. It seems like another world now, but one of our favorite ways to spend time together was to go see a movie and get Menchie's frozen yogurt after. In the two and half years I lived there I had saved spoons in each of the colors offered at the fro-yo shop, that until I decided to move out, were mixed in with the rest of the silverware drawer – I used them daily. When I packed my life into two suitcases and a backpack to start anew under my sister's guardianship, my pink Menchie's spoon, the only one clean at the time was shoved in. It resides on an identical shelf next to the pressed roses, and each time I look at it I remember the journeys I've had. I remember all the times I went to that mediocre dessert shop just for the fun of it. I remember the complexities of my relationship with my mom and I remember eating airport ice cream with it while I was waiting for the connecting flight to my sister's house.