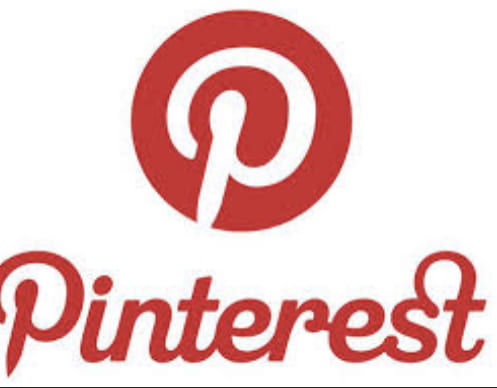 I am here today to rant and rave about my favorite app of all time: Pinterest. Ah, Pinterest, the app known for it's almost cult-ish white suburban mom aesthetic and 100 easy to follow hard liquor recipes, it constantly amazes me with it's duality. You may be wondering "Carrington, what does a young, smart, incredibly beautiful 17 year old girl like you even do on pinterest?" Well, no need to fret, I am here to describe my favorite Pinterest boards in scarily vivid detail.
Board #1: "Ahh"
"Ahh" Aka "depressed 13 year old" is one of my favorite boards of all time. It was the first board I ever created and it is filled with nearly 2 thousand pins of quotes and motivational sayings. It allows me to visually see my mental health evolution and reflect on how different my ideology is from 13 year old me. Needless to say, if you ever want to know what i'm thinking at any time, this is the board for you.
Board #2: "A LIVE LIVE LIVE"
This is my whole personality thrown into a collage. From my hobbies to the books i'm reading, it is my current life aesthetic. I have about 5 different versions of this board all from different times in my life. Sure, a lot of it is just about looking at pretty pictures, but these boards also allow me to feel secure in who I am and feel more confident in the things I like. In essence, it has helped me develop my sense of individuality.
Board #3: "Food and Drinks"
This board is only relevant when I am hungry. It has no deeper meaning. It is still my favorite board. Thank you.
Board #4: "As if"
For some reason I am OBSESSED with 50's comic book style so I decided to make a whole pinterest board about it. It is purely for aesthetic and distracts me from the fact that I would have been brutally hate crimed if I was alive at this time. Nonetheless, it is an absolutely gorgeous board <3. (Yes, the name of the board is inspired from the 1995 film "clueless"…please ignore that.)
Board #5: "Living Lavish"
I have saved the best for last. This…THIS…is my dream life board. It has pictures of everywhere I want to go, everything I want to eat, all the clothes I want to wear. I am actively trying to make Board #2 look like this. I remind myself not to get caught up in expectation, so it is simply a motivation board. What do I do when I am having a mental breakdown from homework? Look at this board. What do I do when I didn't get the scholarship I wanted? I look at this board. What do I do when my teacher takes 32894 years to fix my grade? I look at this board. It constantly reminds me of everything I am working for.