Winter is practically here in Northeast Ohio, and it's time for a catch-up and chill-out moment. For this top 10 mix, it means R&B and steady electronic with a little bit of alternative and subtle accents mixed in. On the interpretive side, I'm bringing all the emotions – some melodramatism, a lot of complex, beautiful love, nostalgia, and a drop of that winter depression for comfort. You should definitely feel on the page if you listen to all of them, and maybe even open your mind to making them regular shuffles. The last mention, there's no hiding it, this month's review is dominated by Australians and Black people, so celebrate….I'm not sure what but it feels a lil celebratory to me. Obviously, I love every song on here, so they aren't in any particular order just displaying my current loves for the readers (and listeners, of course). Happy listening!
1. Free Time – Ruel
I know I said these go in no particular order…..but this is definitely, hands down the number one song of the month. While a lot of Ruel's music is categorical into a singing, dancing, or montage playlist, this song isn't – it's uncategorical in the best way. Free Time glows in this gray area that's all emotions and love, making you think 'I want to be wanted that way'. Its alt-pop with rock undertones quality reminds me of 5sos music – I mean Australian men, what can you do? – but with a different punchline in knowing that the feelings are all him. No co-writers to fall back on, when you listen you feel the love Ruel feels, you want with the intensity that he wants. Free Time is a repeat, solo listen, and/or fitting into any metaphorical playlists you have.
2. Session 33 – Summer Walker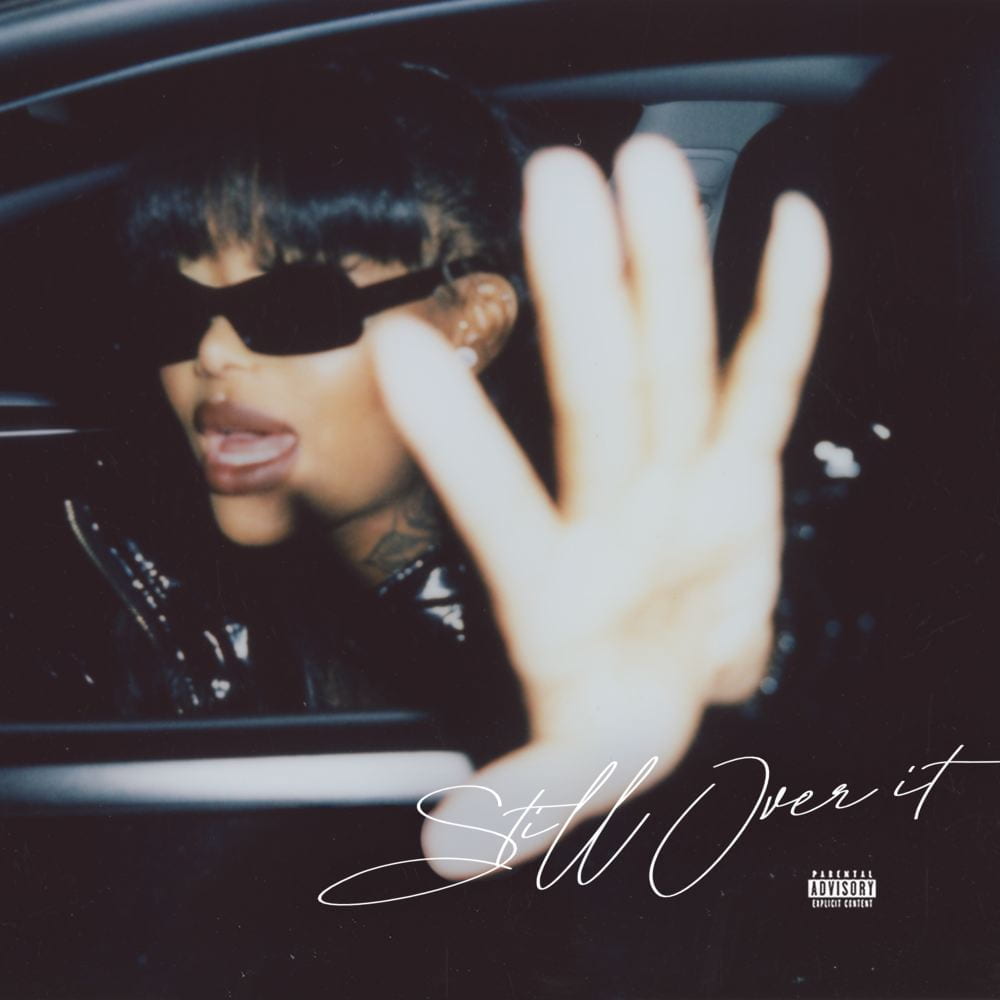 The follow-up to Walker's Session 32 released as an add-on to the Over it (Complete Set) version gives an emotional, deeply vulnerable look into her life as a single Black parent who is also simply a heartbroken young woman. It's a beautiful balance she showcases on a classic studio 'session' style guitar melody; I picture her sitting on a barstool inside the box with her eyes closed as she feels the music flow instrumentally through her fingers and spiritually through her energy. At least, that's how she makes me feel each time I hear her voice combined with her smooth R&B tones. This one is a must to check out, especially when you want to feel what you're listening to.
3. Summer Insecurity – KIAN
Ok so here is Aussie #2, KIAN, who is also beautiful and stunning and wonderful. The entire Bliss EP encapsulates him so well as others' perception of him work in combination with his perception of himself. Summer Insecurity is the height of it: a poetic, blissful piece about the unique depression that can settle in summer, set on neo-R&B instrumental. And that is exactly how it reads, a 'windows down, night drive in the summer'. Purposelessness is its own vibe. All of Bliss is an aux must, but if you're particular about your car listening, this is the one to add.
4. 16 – Baby Keem
21-years-old and opening a specific piece of the rap industry for himself, Baby Keem is growing more authentic with each release. In a way, being underrated adds a line of connection for the listener in his music, especially 16. It's the kind of song you associate with a person while simultaneously seeing yourself and feeling the artist come through. There's 'young love, young life' value in the song alone as well as in the context of the greater album's theme. It only adds dimension to it as a safe place, with an underlying desperate calling you hear even in his young love when put in the context of his trauma. 16 is a song that exposes, but only if you look for it, and even if you don't it can still fit almost any mix.
5.  Where Did I Go – Park Hye Jin
The best aspect of music is that it is the universal language in itself – not just in the instrumental, but in the way artists articulate themselves. While some of Jin's music is in English, most of her non-instrumental songs are in Korean, sung with a low tone EDM vibe. Her latest album, Before I Die, sounds like what you would expect, while also bringing a new and fresh alternative autotune variation. Where Did I Go is easily my favorite song on the new release because of its versatility as well as a connectedness to Jin as an artist. The repeat of a simple question shows her mental self and makes you end up asking the same question when you're laying around listening to it. To diversify your mix, add Jin to an 'in my room', 'on a walk', or 'skating' playlist.
6. Everything Has Changed (Taylor's Version) – Taylor Swift ft Ed Sheeran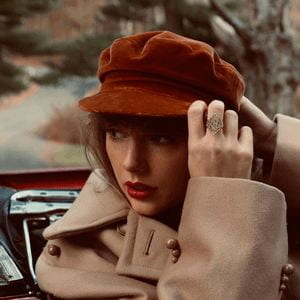 Swift's Red of 2012 was everything you wanted it to be, and to have Taylor's Version only makes it better. That being said, Swift and Sheeran together then was my favorite on the album, and it's no different now. The combination brings out this 'I click with your passion, but we just get how it has a simple and real meaning' in each other that is not only rare but changes the song itself. I hear Taylor when Ed is singing and vice versa as they express the value in people that is so unmatched to other parts of life. The acoustically modern twist she's added to much of her Taylor's Version songs has only enhanced their nostalgic and 'personal to Taylor' quality. Checking out Red (Taylor's Version) will only bring you more and extend your already existing love for her.
7. Introspection Reimagined – UMI
When a title track is what makes the album, it enhances both the individual song and the entire release. Introspection Reimagined does just that, but then on a whole new level because it's the title track of, UMI's alternative EP to the original Introspection. Both releases are incredible in their own right, but the jazz, soul, and rhythm remix in the 'reimagined' version makes it go crazy. Above all this song is very, very artistic when you see the layers unfold, not to mention all of its 'normal' great music qualities. UMI's abstract, poetic lyrics put you in the jazz scene perfectly, giving a Black speakeasy and cocktails sound with the youth that never fails to bring life into her tone. Introspection Reimagined the song is a diversify-the-mix must, and you might as well get to know the EP stories while you're at it.
8. courage – Ruel
Anddd…Australian appearance #3. Although to be fair, this time it's an artist repeat which could mean worse or better depending on your music taste. Ruel's third studio EP, Bright Lights, Red Eyes really taps into his 70's vintage, alt-pop sound, complete with grain in every dull but colorful music video. courage, however, hits this bull's eye of catchy Am, Em chords, with lovely layered lyrics – it's so unexplainably addicting. Ruel sings with a certain simplicity, that is consistent with courage as well but takes it to an entirely new level where you feel his humanity in not only knowing, but just being ok with himself. It's a repeat listen, that you'll never stop relating to.
9. Moth To A Flame
The Weeknd is my favorite music artist, which any who continue reading will soon come to know. This isn't my favorite by him, but of course with a bias, that I allow myself to have, he sets the bar so high that average still gives me chills. For those that know his style well, you can feel the horror-alt quirks woven into what is now seen as a pop-R&B version of The Weeknd. His 'sex, money, drugs' theme never becomes old because it's too vulnerable and him to be old; He's unfeeling while knowing he feels, and he avoids while knowing he can't help himself. All of it comes through, albeit, at a basic level, but still comes through in the way he calls to this mysterious girl who's ultimately as melancholic as he is. It wraps you up in this love complex with also giving you the modern, winter music vibe.
10. New Rules (SG Lewis Remix) – Dua Lipa
New Rules is the only true oldie on here, but you gotta mix it up sometimes; Catching up doesn't always mean literally current songs, it's more of a mental satiating. Lipa's Remix combination radiates just that, but SG Lewis's version is unique in that it's timeless. We know the original song and the original lyrics, so there's no escaping the 2018 vibe completely – it's inside your brain – but Lewis's mix practically achieves it in itself. The chill EDM mix is perfect for any energy level, while still maintaining the Dua Lipa and 2018 music we love. If you haven't sought out the remixes EP before, now's the time to go back and see the song in a new light, but make sure SG Lewis's version gets saved.