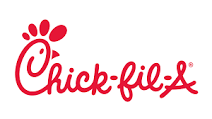 It was a casual Friday evening and my mother had just called to let me know she was on her way home from a demanding day at work. These calls tend to last fairly long due to the incredibly detailed narrative she shares with me about how her day went, nonetheless, I always look forward to them. As the conversation comes to close, I begin to prepare myself for the question she was about to ask.
"What do you want for dinner?"
Although she asks me this question everyday, I never seem to have an actual answer. This question is usually followed by 30 minutes of back and forth discussion as we thoroughly talk through every single possibility. Today however, I had known exactly what I wanted. As we gleefully  reserved our spot in the drive-thru of the well known Chick-fil-a, our excitement was quickly terminated. Another car had just cut in front of us, forcing us to have to wait an extra FIVE MINUTES  for our food. Now this may not seem like a big deal, but to two hungry and incredibly impatient women, this was the biggest atrocity. As we helplessly sat in our car, we began to say things that I cannot ethically repeat in this school blog.
Fast forwarding a good 48 hours to when we finally reached the window of the chick-fil-a drive-thru, my mother pulls out her wallet to pay for our meal. Suddenly, the man at window informs us that our meal had been paid for by the elderly woman who had accidentally cut in front of us. My mother and I were appalled by this revelation; how could we have been so cruel? We spent half of our car ride home in silence, paralyzed by the shock of it all.
Moral of the story, you're not you when you're hungry. <3