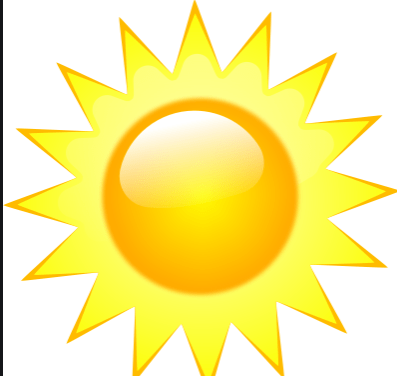 It's reached that time of year again. It's freezing cold and snowy and I want nothing more than to be on summer break. Every now and then, we'll get a glimpse of warm weather and it only makes me want summer more.
As my vitamin D levels steadily fall, all I want is to be lounging outside in the summer heat with a cold drink in hand. Since I have been frequently fantasizing about summer time, I thought I'd take this opportunity to list out a few of my favorite parts of summer.
Spontaneous plans. During the school year everyone is so busy. We have jobs, extracurriculars and an incredible amount of schoolwork. Weekends are spent going on college visits whenever we can. This doesn't all to text our friends to go do something completely random. 

Running in the warm weather. Winter and spring are track season. And it sucks. Don't get me wrong I love my sport but having to be outside for two hours as snow and rain pour down on you is not the most fun feeling. When it's warm, you can exercise and get a very cute farmers tan at the same time. 

Finding new hobbies. There's way more time to find things you enjoy doing. You have time to practice what you find fun whereas during the school year it's seen as a distraction from your schoolwork. It's so important to have time to do what genuinely makes you happy and there's so little time for that during school.

Late nights. Since school is a thing five nights of your week you need to be home by a certain time to get enough sleep for school. When summer comes around there are many more nights open to fun adventures and new experiences. 
Summer time just offers so much more time and so many more opportunities to go on fun adventures and do things you enjoy doing. I simply can not wait.