In my last installment of "What is Wrong with the Browns?", the 2-5 team traveled to Denver to face the Broncos. The Broncos came in at a lowly 2-6, but still managed to beat the Browns 19-24. At this point in the season I thought all hope was lost, and that surely the Browns' Head Coach, Freddie Kitchens, would be getting fired following the embarrassing loss. To my surprise they kept Freddie, and the decision seemed to pay off as the Browns won three straight games, with these wins coming against the Bills, Steelers, and Dolphins. Baker Mayfield looked much improved in these games and was a main factor for the Browns success. However, the Browns faced some adversity as they lost their best defensive player Myles Garrett to an indefinite suspension. This of course came in the infamous game against the Steelers in which he hit Mason Rudolph in the head with a helmet. This event was widely discussed in the media and it set up a decisive rematch between the Browns and Steelers on Week 13.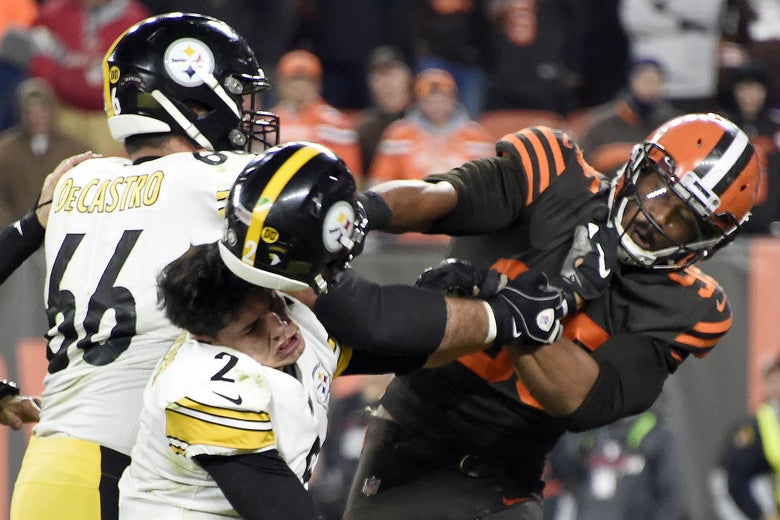 The Browns came into this game with an advantage as the Steelers were now on their third-string quarterback Duck Hodges. The Browns looked good to start the game, taking an early 10-0 lead. This lead didn't last though as offensive struggles in the second half  led to the Steelers to come back. Down 20-13 with a little over a minute left in the fourth quarter, the Browns had a chance to tie up the game. Sadly, Baker Mayfield threw an interception to former Brown, Joe Haden, sealing the game for the Steelers.
Following this loss, reports have since come from the media detailing the growing frustration from wide receiver Odell Beckham. In addition, reports have begun to circulate about the dysfunction between Head Coach Freddie Kitchens and Offensive Coordinator Todd Monken. Overall, the team is in disarray and playoff hopes are beginning to dwindle.